Moonpig launches new personalised alcohol range for Father's Day
London, 11th June 2021 - Moonpig, the UK's leading online greeting card and gifting platform has announced today the launch of a brand new range of personalised alcohol products for Father's Day, including ten beer and eight spirit options, featuring whiskey, vodka and gin.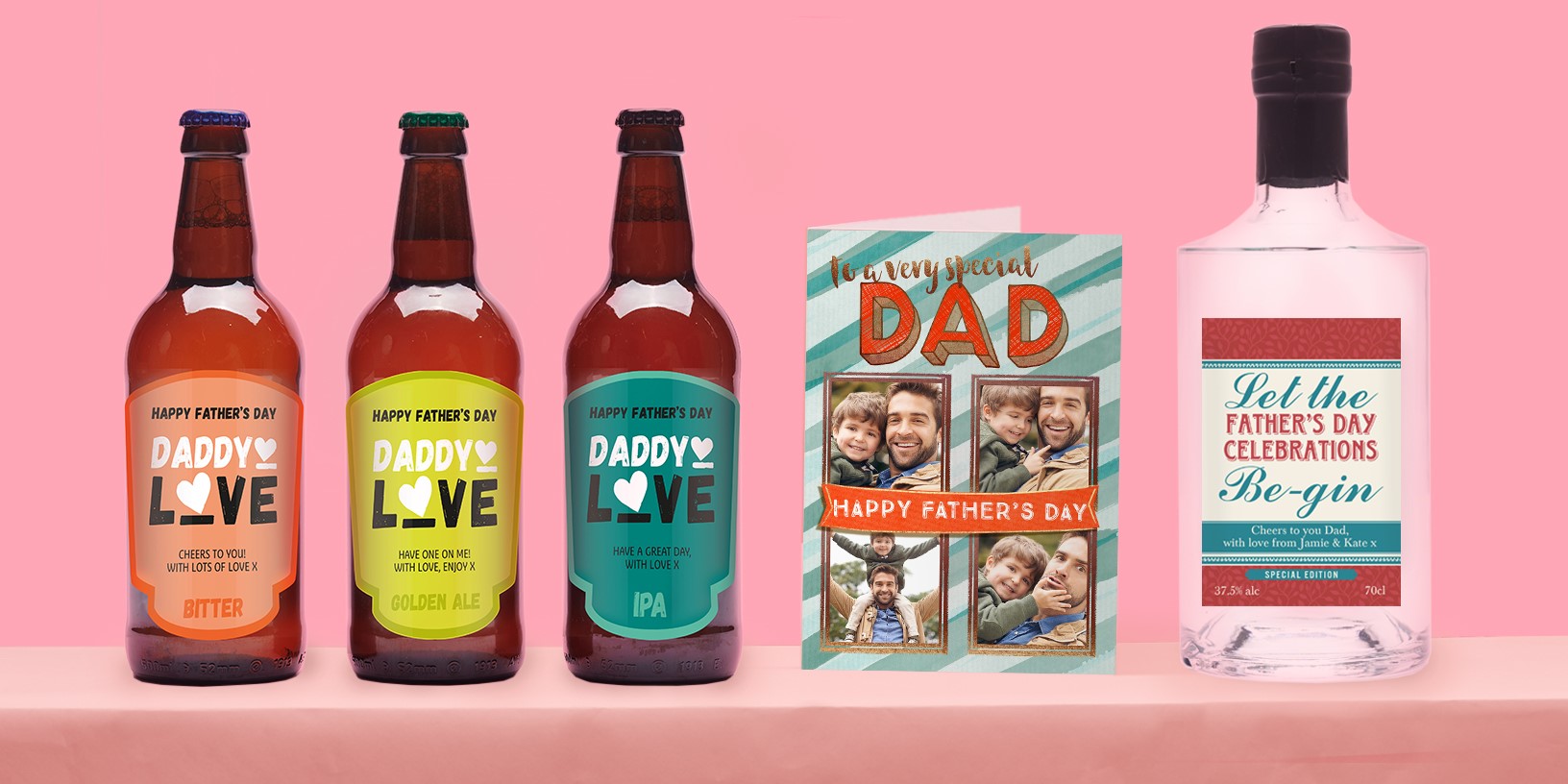 This is a beery good idea this Father's Day for Dad or Grandad. The beers come in sets of three and six, each featuring a mix of IPA, Golden Ale and Bitters, making a brewtiful addition to their collection! Okay enough with the incredible beer puns (you're welcome). The premium beer collections come with special edition labels which can be personalised with your own thoughtful messages.
The new range also includes three vodka, two whisky and three gin options, featuring labels, like 'Is It Vodka O'Clock Dad?' and 'Let the Father's Day Celebrations Be-Gin'. What better way to make them feel loved than with their very own limited-edition bottle of an absolutely classic spirit?!
The new range is available on Moonpig: https://www.moonpig.com/uk/gifts/alcohol/personalised-alcohol/fathers-day/
David Rimmer, Commercial Director at Moonpig said: "Our vision is to become the ultimate gifting companion and growing our personalised product range is the next step in achieving this, helping our customers find that perfect and meaningful gift for Father's Day. These fun new options should make any Dad or Grandad very hoppy."
"We'll be launching new personalised alcohol products past Father's Day as well, stay tuned for more..."