Adele Inspired Card Range Launched to Celebrate Singer's Return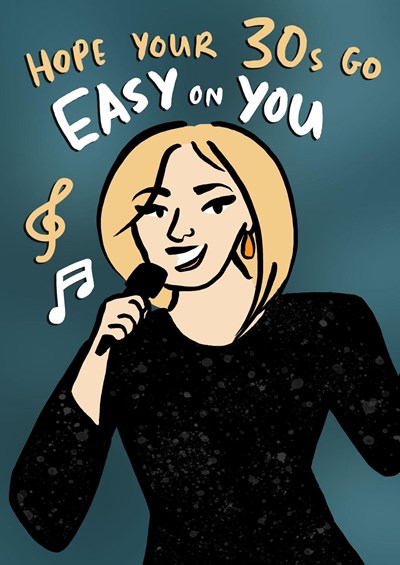 Following a six year hiatus from the music industry, to celebrate the return of the singing sensation, Moonpig has launched a range of Adele inspired cards, after fans went into meltdown when news of her comeback was announced earlier this week.
To mark the occasion, and as an ode to the name of her latest album; '30', Moonpig's latest 30th birthday card is the perfect way for Adele fans to send celebratory wishes, hoping that this decade will 'Go Easy On You'.
After teasing a snippet and a small range of bars of the latest track, news went viral with the announcement even trending on Twitter.
You can purchase the latest Adele card from the website here for as little as £3.29, or shop the full range of cards here.